Skip to Content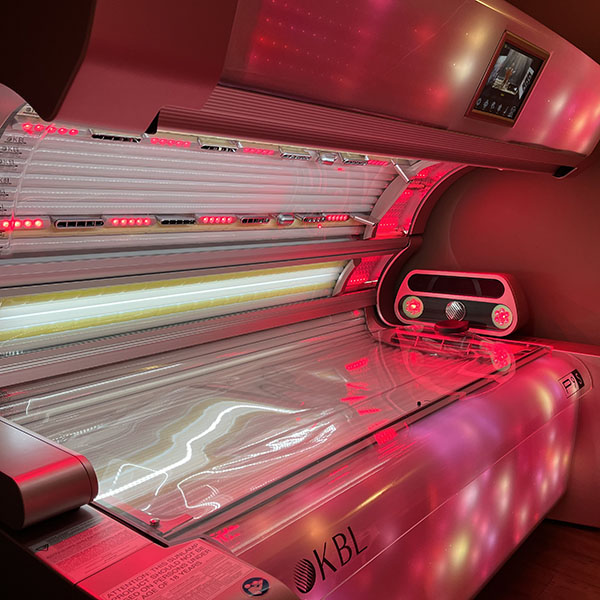 VIP+ Sunbed
This is VIP amped up to deliver an incomparable tanning experience. Our new P9S tanning bed utilizes the perfect blend of red light LEDs, instant tanning rays and delayed bronzing to give you a glow like never before. This bed boasts specific bulbs designed to boost your Vitamin D production, LED facial and shoulder tanners to produce next level color, as well as water misters and a high-powered AC system to keep you cool during your session. Connect your phone with Bluetooth to listen to your preferred music and power up your phone with wireless charging – all within the Sunbed! Starting out on your tanning journey? No worries! P9S also has three levels for you to choose your intensity setting to provide the perfect level for each individual.
$40 for a single session / $149.99 for Unlimited Membership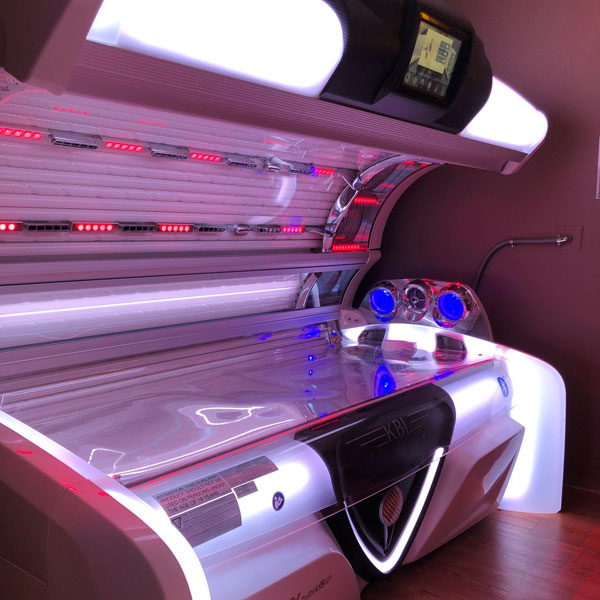 VIP Sunbed
Helga (10 min.)
Meet our latest and greatest addition to Easy Tan Salon – Hybrid Helga! This sunbed is not only designed to deliver golden tanning results, but it also incorporates Red Light Therapy! Helga fights signs of aging, corrects skins complexion, and promotes beautiful long-lasting color & a silky smooth feel & appearance to the skin. Enjoy the luxury-grade sound system that can be paired with Bluetooth, aqua misting technology, shoulder tanners, facial tanners, and customizable bed intensity levels.
$35 for a Single Session / $99.99 for Unlimited Membership
Lower Level Sunbeds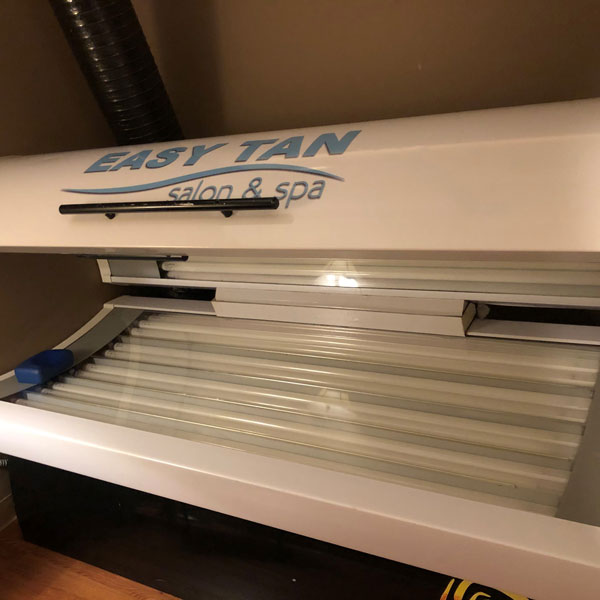 Level 2 (12 min.)
$14 for a Single Session
$39.99 per month for Unlimited Membership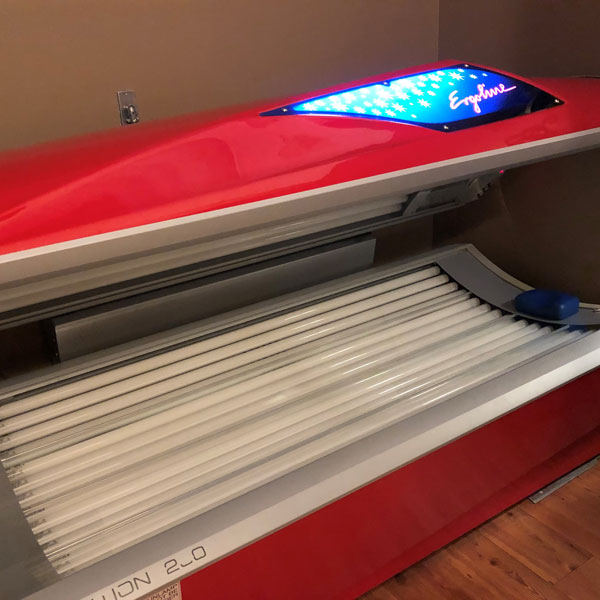 Level 1 (15 min.)
$10 for a Single Session
$24.99 per month for Unlimited Membership
Visit Our Spa Today to Get Started